ERGOBUDDY®
Therapy Platform Lite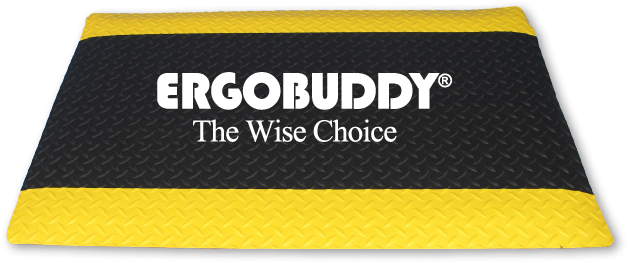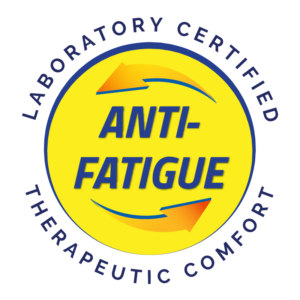 Therapy Platform Lites DO NOT bunch up,curl up, shift, walk, warp, or wiggle.

Safety Suspension System Technology (SSST) prevents trip hazards inherent in prior matting alternatives by holding the mat edge to the floor.

Shipped as a rolled good. Once deployed on the floor, it becomes a rigid flooring system.
Available in Black or Grey Diamond Plate (yellow border optional). Also available in ESD (1X10.6 ohms).

Resists fluids, compression set, fire, abrasion, indentions and hardening.

Increases Productivity, Quality, Morale, Health & Safety.
Available in multiple sizes:

click here
Safety Suspension System Technology (SSST) is a Semi-Rigid Vinyl Stripping integrated around the periphery of the Therapy Platforms Lite® which holds the edge of the matt to the floor.

Model
Part#
Color
Width (feet)
Diamond Deck Plate
EBTL-D2
EBTL-D3
EBTL-D4
EBTL-D5
Black
Black
Black
Black
2
3
4
5
Diamond Deck Plate
w/Yellow Border
EBTL-Y2
EBTL-Y3
EBTL-Y4
EBTL-Y5
Black/Yellow
Black/Yellow
Black/Yellow
Black/Yellow
2
3
4
5
Diamond Deck Plate ESD
EBTL-ESD-3
Black
3