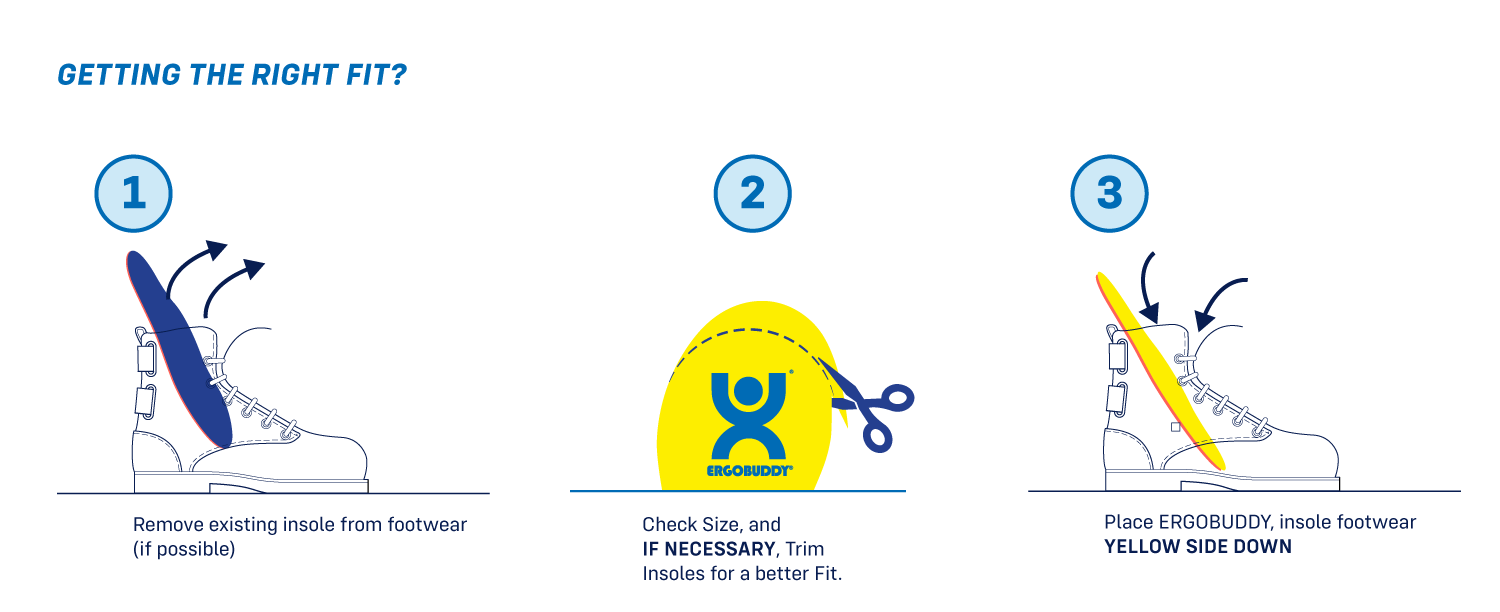 Fitting Guidelines:  Remove the existing insole and slide the new Ergo Comfort Insoles into your shoes. If your new insoles need to be trimmed, use a pen and trace the old insole's shape (forefoot part only) on the bottom side of the new insole. Carefully cut the new Ergo Comfort insoles with scissors and place them in your shoes.
Sizing Guidelines: 
Men – Men's sizing is based on actual whole foot sizes.
Women – Women's sizing is based on actual half foot sizes.